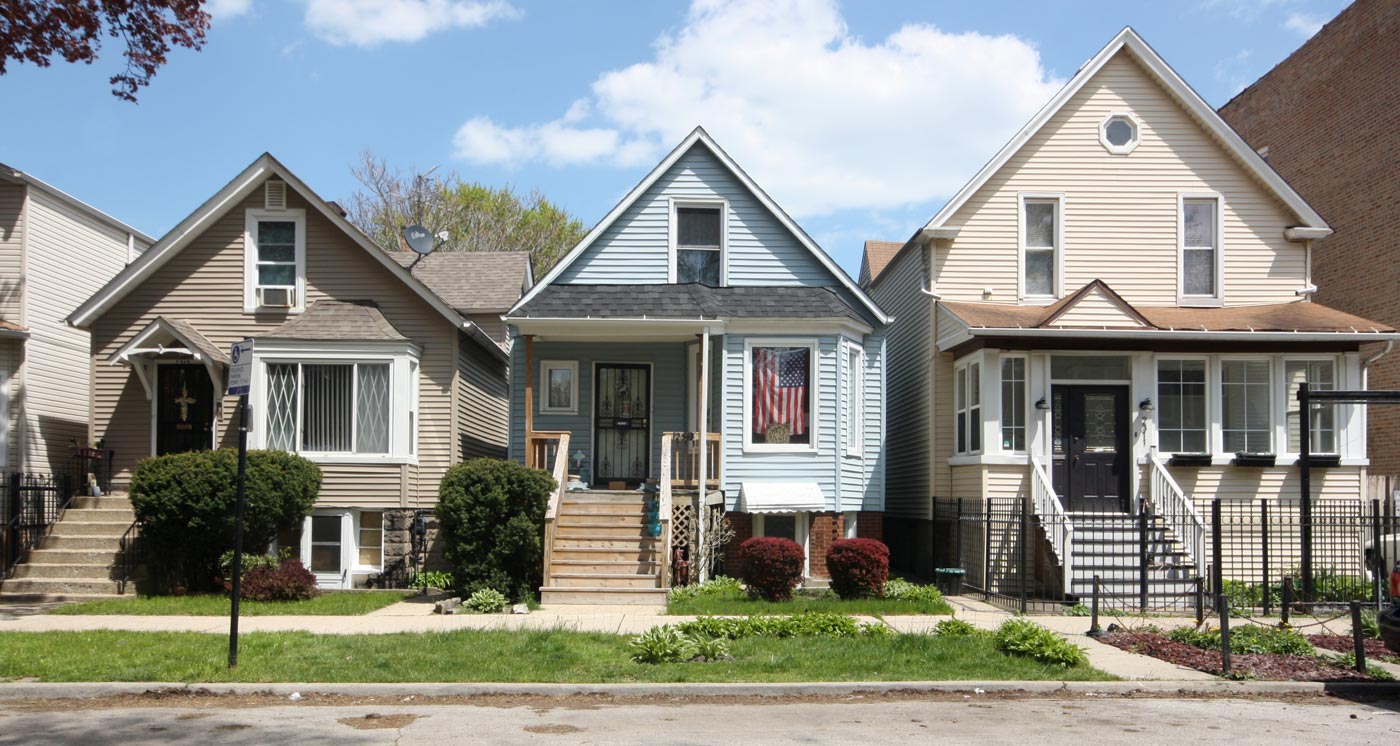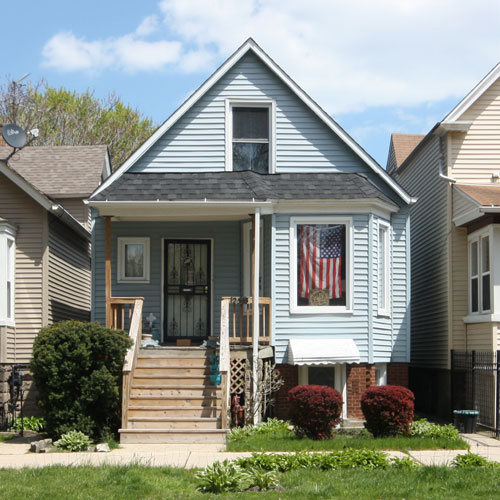 What is a Workers Cottage?
The Chicago workers cottage is a vernacular housing style built from the 1870s to 1910s as affordable housing for working and middle-class homeowners. The house features a narrow rectangular footprint to fit on a city lot and a simple gable (peaked) roof. Most are 1-1/2 stories tall, with an attic or smaller upper floor under the angle of the roof. Beyond the smallest "cottage-like" houses, there are a wide variety of sizes of these common houses which can provide challenges to identifying them as workers cottages.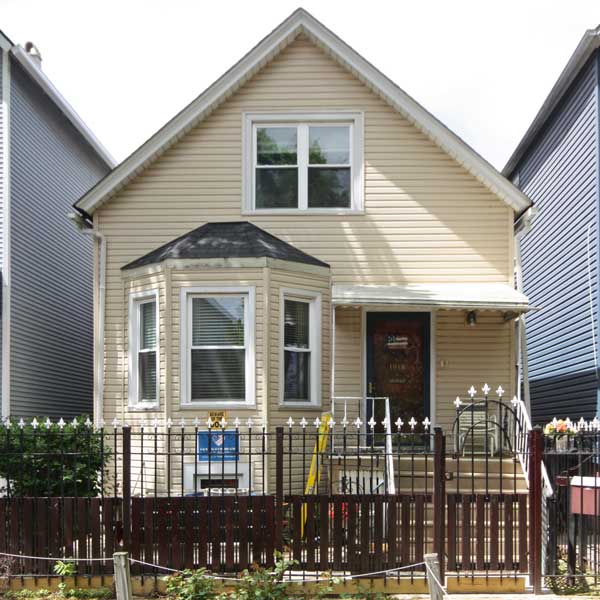 Wood-frame workers cottages were often modified and enlarged in the years after they were built. Many were expanded by raising the entire building to add a basement or first floor beneath to install indoor plumbing or to add an extra apartment. Different building materials used on each floor and traces of modifications may provide clues to a building's complex history. Other houses may have been originally built on raised foundations or with two full floors for two apartments.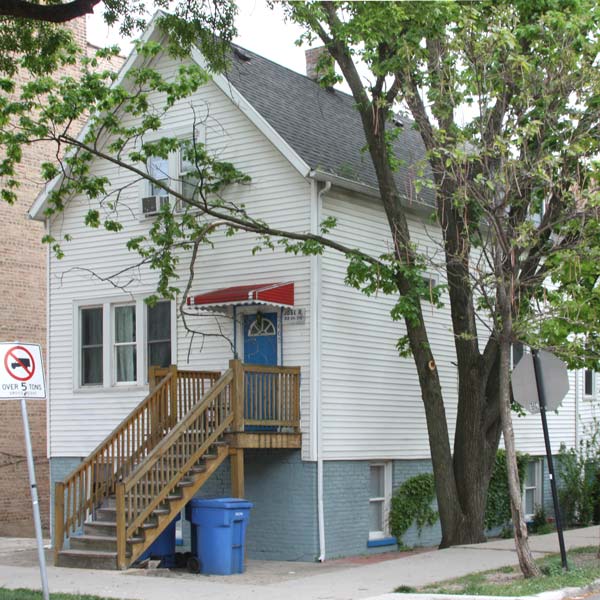 The taller two- or three-story gable-roofed buildings may not look like "cottages" as we typically use the word to describe a small or cozy house. Both taller two-flats and smaler workers cottages were built during the same time period, often by the same builders on the same streets. The cottage-style vernacular house type could be built in a full spectrum of sizes according to the needs of the owner and builder.


Taller buildings which have two or more levels of equal floor area were commonly built as multi-unit buildings (not subdivided later). Historically these were called simply "two-flats" though nowadays we may call them "two-flat workers cottages" or "cottage-style two-flats" to emphasize that they share characteristics with smaller single-family workers cottages as well as other types of two-flats built as owner-occupied rental housing.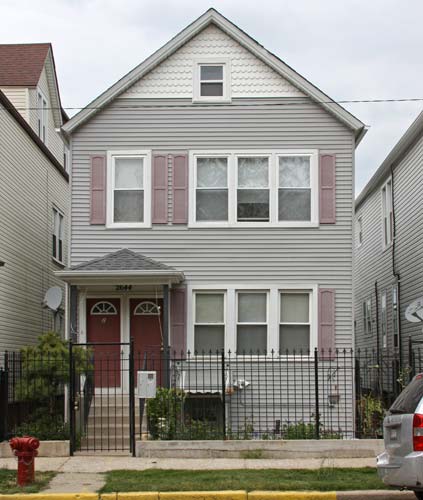 The term "two-flat" or "three-flat" here refers to a style of building with two or three apartments with similar floor footrpints stacked on top of each other, not necessarily the exact number of units in the building. Smaller workers cottages sometimes have an extra apartment in the basement or on the top floor under a dormer. These "mother-in-law" apartments often were added after the building was originally constructed. A workers cottage with spaces divided into smaller apartments is more similar to a single-family cottage than the larger "cottage-style two flat" shown above.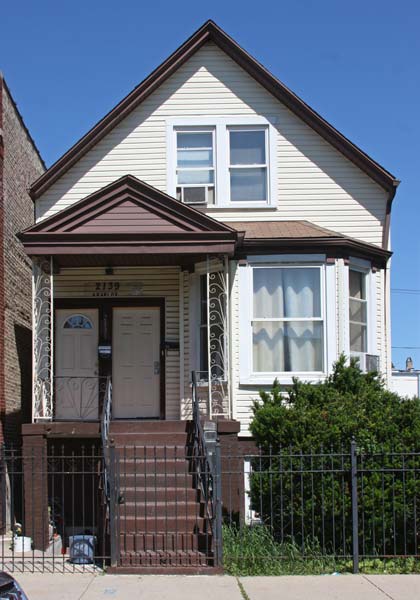 Most workers cottages were built in simple forms with only a bay window or porch added to the basic rectangular footprint. Some featured mass-produced stone or wood ornamental details to add interest to the building without increasing construction costs significantly. But other cottages were more elaborate, with projecting oriel windows and complex roof outlines in keeping with the eclectic Queen Anne style popular in the late 19th century. These cottages were built for slightly wealthier homeowners and could be considered too upscale to be exactly "workers" cottages.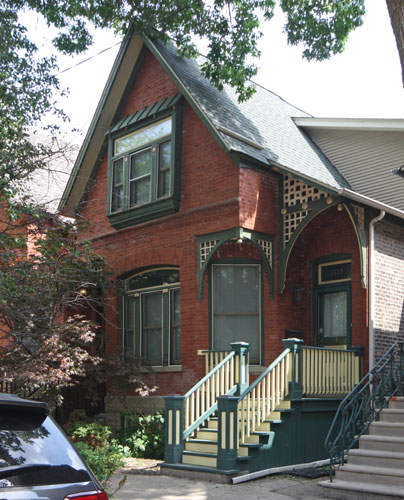 The Dutch Colonial or gambrel-roof cottage is a variation which enjoyed some popularity in Chicago. The higher roof would have provided more usable space in the upper floor of the house but was likely a bit more expensive to build.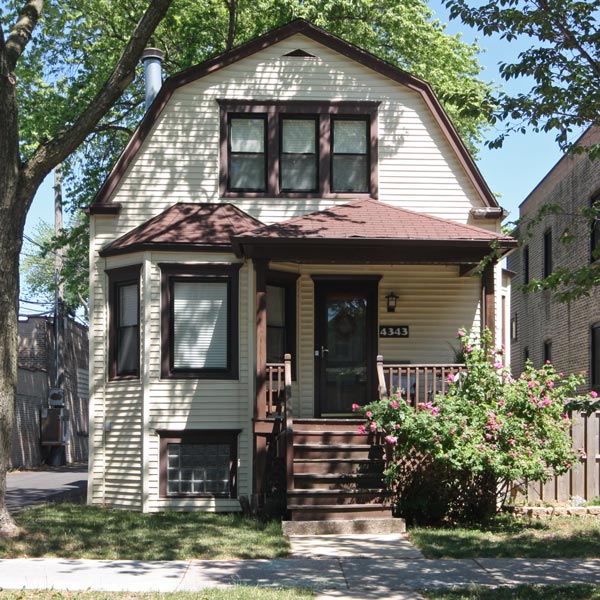 Houses After the Workers Cottage
By the end of the 1910s the era of workers cottages gradually came to an end and the new style of brick bungalows emerged as the dominant form of small single-family home in Chicago. The bungalow style incorporated new design ideas from high-end Prairie Style architecture on the exterior materials as well as a more open layout on the interior. New technologies of central heating and modern kitchen appliances made the workers cottage seem outdated and plain. The bungalow style is often identifiable by a low hipped roof and central dormer, but some early bungalows may look a bit like workers cottages as one style gradually gave way to another.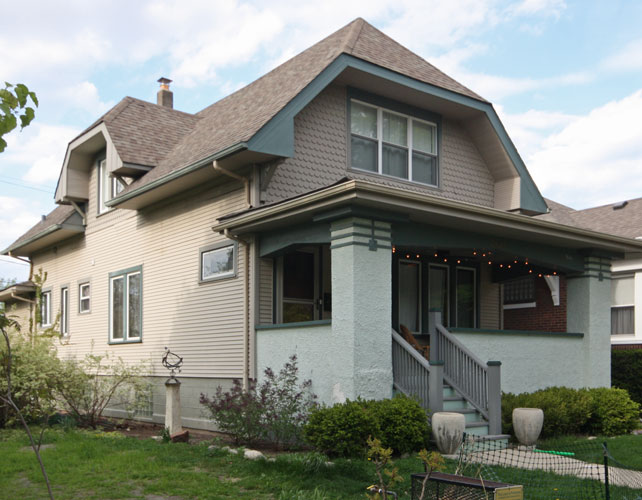 There are echoes of the workers cottage form in later Chicago vernacular housing styles. The same constraints of the size of a standard city lot and need for an economical layout with low construction costs created the 1950s-60s raised ranch house type with its simple rectangular footprint and asymmetrical front facade. Though more recent single-family homes are considerably larger and more elaborate, many are built with gable roofs reminiscent of the workers cottages of 140 years ago.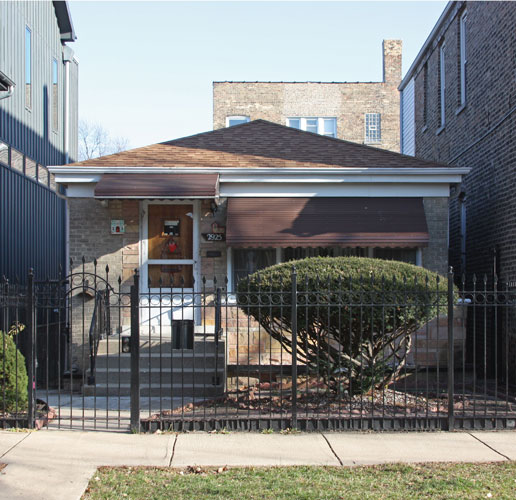 Have you identified an exceptional workers cottage in your neighborhood? Stumped by an unusual building? Please share with the Chicago Workers Cottage Initiative at contact@workerscottage.org!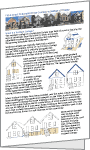 Download a printable Field Guide for Identifying Chicago Workers Cottages